Sociology and Psychology Trip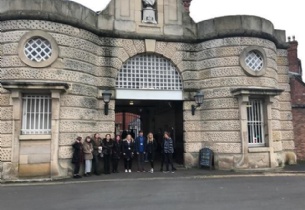 Sixth Form students experience prison life as part of their course.
The Year 13 Sociology and Psychology students visited Shrewsbury Prison as part of their Crime and Deviance/Forensic Psychology units. Here they had a full guided tour from an ex prison officer and gained some really invaluable information as well as a first hand experience of prison life.