Shaping Futures work with students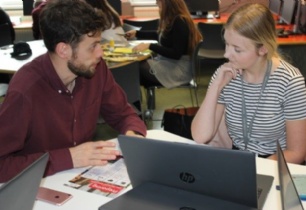 Year 13 students start their Personal Statements.
With the help of Shaping Futures from the University of Liverpool, students in Year 13 received some one to one help putting together their personal statements, in preparation for university applications.
Students really benefited from the workshop from Shaping Futures.