Students visit Science Live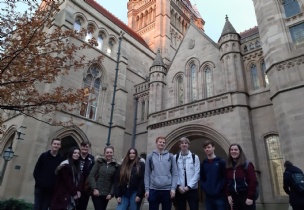 A great day out for our sixth form students at Science Live!
Earlier this half term, Mrs Mainey took some of our sixth form Biology students to Science Live! They were greatly inspired by Professor Robert Winston and the many other speakers.
The day is an exciting day specifically designed for A-level Biology, Chemistry or Physics students. It gives students a chance to hear some of the best scientists who are working at the cutting edge of their specialisms.