SuttonStock Final Performance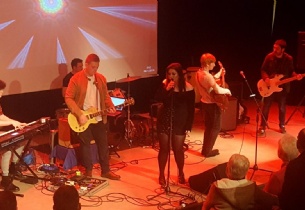 Sixth form students perform in their final SuttonStock Rock & Pop night.
Students Lori Leicester, Matty Lamb, Josh Davies and Tom Barber have all performed for the academy starting way back in Year 7. They have each performed over the years at various academy events including presentation and awards evenings.
We are all extremely proud of what they have achieved, and how they have all progressed from Year 7 students performing in their very first show.
Well done to you all.