Sixth Form Science Dissections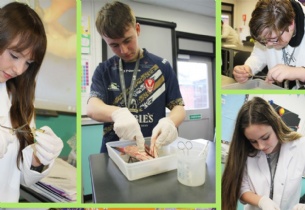 Not for the faint hearted!
During their lesson, Year 12 AS Biology students were dissecting fish gills and locusts to observe and compare their gas exchange systems. Next week they will be observing a mammalian breathing system, and dissecting the lungs to then learn about diseases that affect the lungs.