Thank You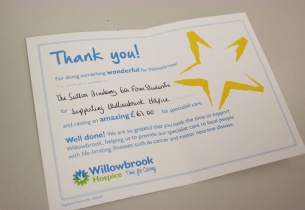 A Thank You from Willowbrook Hospice.
Sixth Form students have received a Thank you card from Willowbrook Hospice for money raised from baking cakes, and selling them in the academy.
Well done to the students involved, your donation will help provide special care for patients and help to support their families.