A kind donation from CWU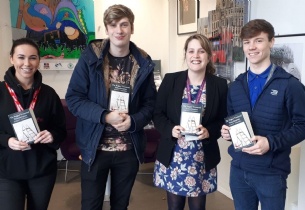 Sixth Form students receive books as part of World Book Day.
As part of the World Book Day celebrations we had books kindly donated from The Communications Workers Union to our Sixth Form.
The book is called 'The Ragged-Trousered Philanthropists' and our students are very grateful for this donation, and are excited to start reading it.