Oxford Scholastica Partner School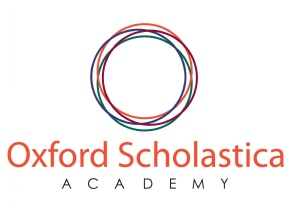 The Sutton Academy Becomes an Oxford Scholastica Partner School
The Sutton Academy is delighted to announce it has become one of the first schools to become an Oxford Scholastica Partner School. Mrs Dempsey has arranged for the school to join a growing number of schools around the world.
Oxford Scholastica's mission is to inspire students to discover, explore and prepare for their futures at an earlier stage, giving them the edge to enable them to succeed, have purpose and make a difference, and they partner with leading schools who share those values.
As an Oxford Scholastica Partner School, The Sutton Academy students get priority access to Oxford Scholastica's popular online:
Courses - offering a taste of university learning, stretching students beyond the curriculum and giving them the edge with their university applications
Internships - work experience with real organisations
Conferences - giving real-life insight into careers and courses such as Medicine, Business, Engineering etc.
The Sutton Academy's commitment to students' achievement makes this partnership a natural fit, and Oxford Scholastica looks forward to welcoming The Sutton Academy students.
The Sutton Academy students are entitled to a 15% discount on Oxford Scholastica's online programmes with the code THESUTTONACADEMY-15 - please note, this is just for The Sutton Academy students. There are also some bursaries available for students who meet certain criteria - please contact Mrs Dempsey for more information.
You can read more about the opportunities on offer on the Oxford Scholastica website at www.oxfordscholastica.com, or speak with Mrs Dempsey.