Class of 2020 Awards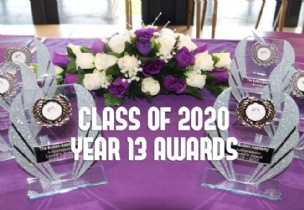 Former Year 13 award winners announced.
Congratulations to our Class of 2020 Year 13 Award winners.
As we were unable to celebrate as we would normally do, we have put together this short video to announce our winners. https://youtu.be/BO6_r2lofUg
Well done to you all. We do have awards for all the winners but unfortunately we can not issue these out at the moment due to the current situation. Once we are in a position to do so we will be in touch.