UK University & Apprenticeship Search Virtual Fair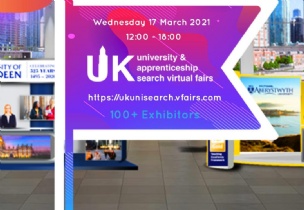 Taking place next week on Wednesday 17th March from 12 - 6pm.
Students, teachers and parents can register for their free place here.
The event for students in Years 13, 12 and 11, will feature over 100 exhibitors and a range of vital webinars. We have also now added an exciting new feature which enables users to view virtual tours of university campuses.