Fish Heroes Masterclass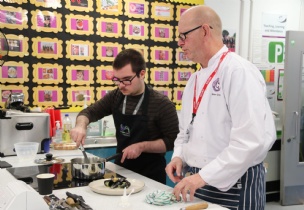 Year 12 Food Students treated to a masterclass
On Friday 17 November, we had the pleasure of welcoming Chef Simon from Fish Heroes who brought a wave of culinary expertise to our Year 12 students!
From identifying and filleting to portioning and plating, he gave a masterclass on fish dishes that left us hooked! The kitchen was swimming with creativity as students showcased an incredible variety of mouth-watering dishes.
Kudos to Chef Simon and our talented students for turning the ordinary into something truly extraordinary!