Year 11
Students designated entry point is the Marshalls Cross Gate (Marshalls Cross Road). Students must enter site between 8.15am and 8.30am.
The Year 11 designated teaching block will be the BG Block.
When students arrive, they will clean their hands at the gate then go straight to their form rooms where they will be greeted by their Achievement Leader and Form Tutor. This will be an hour long lesson with their form tutor for the first day only.
Students to follow the directions from their entry point as directed on the map below.
Year 11 will be taught in their normal sets and will still study their GCSE option subjects.
Year 11 will have break at 10.55am and lunch at 1.10pm. They are allocated Dining Room 2 and their dedicated social space is identified on the following maps. No other year group will use the Dining Room or space at these times.
Students designated exit point is the Marshalls Cross Gate (Marshalls Cross Road). They will then finish at 2.40pm.
Year 11 are embarking on an important year of their academic studies. We aim for compulsory Boost and Secure sessions to start as soon as possible. These sessions will be imperative in completing their studies and making up for any potential missed learning during lockdown.
Ready To Learn

Period 1

Period 2

Break

Period 3

Period 4

Lunch

Period 5

Boost & Secure

8.35am –
8.55am

8.55am –
9.55am

9.55am -
10.55am

10.55am -
11.10am

11.10am -
12.10pm

12.10pm -
1.10pm

1.10pm -
1.40pm

1.40pm – 2.40pm

2.40pm-3:40pm
ACADEMY ZONES - STUDENT MAP FOR ARRIVAL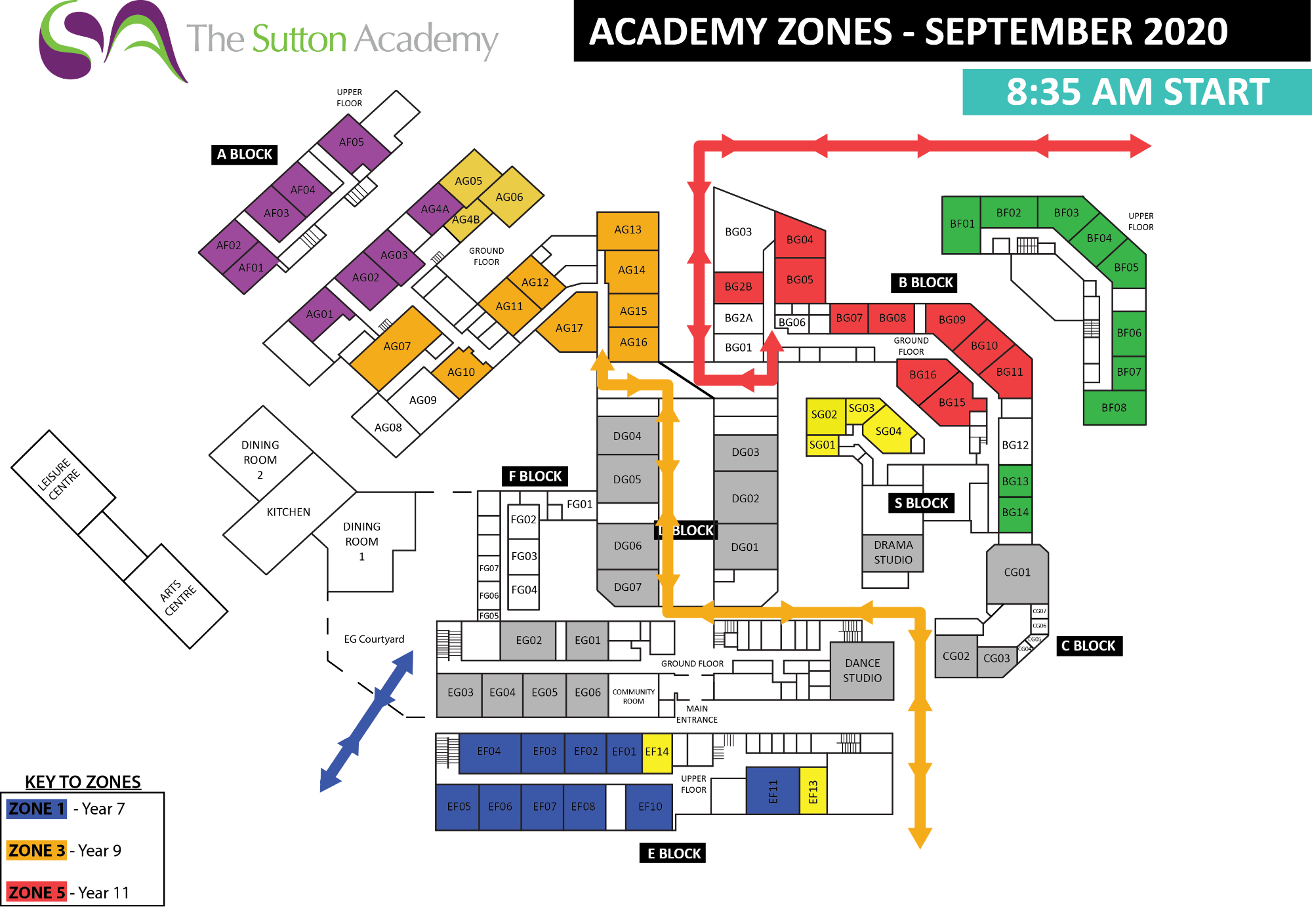 ACADEMY ZONES - STUDENT MAP FOR BREAK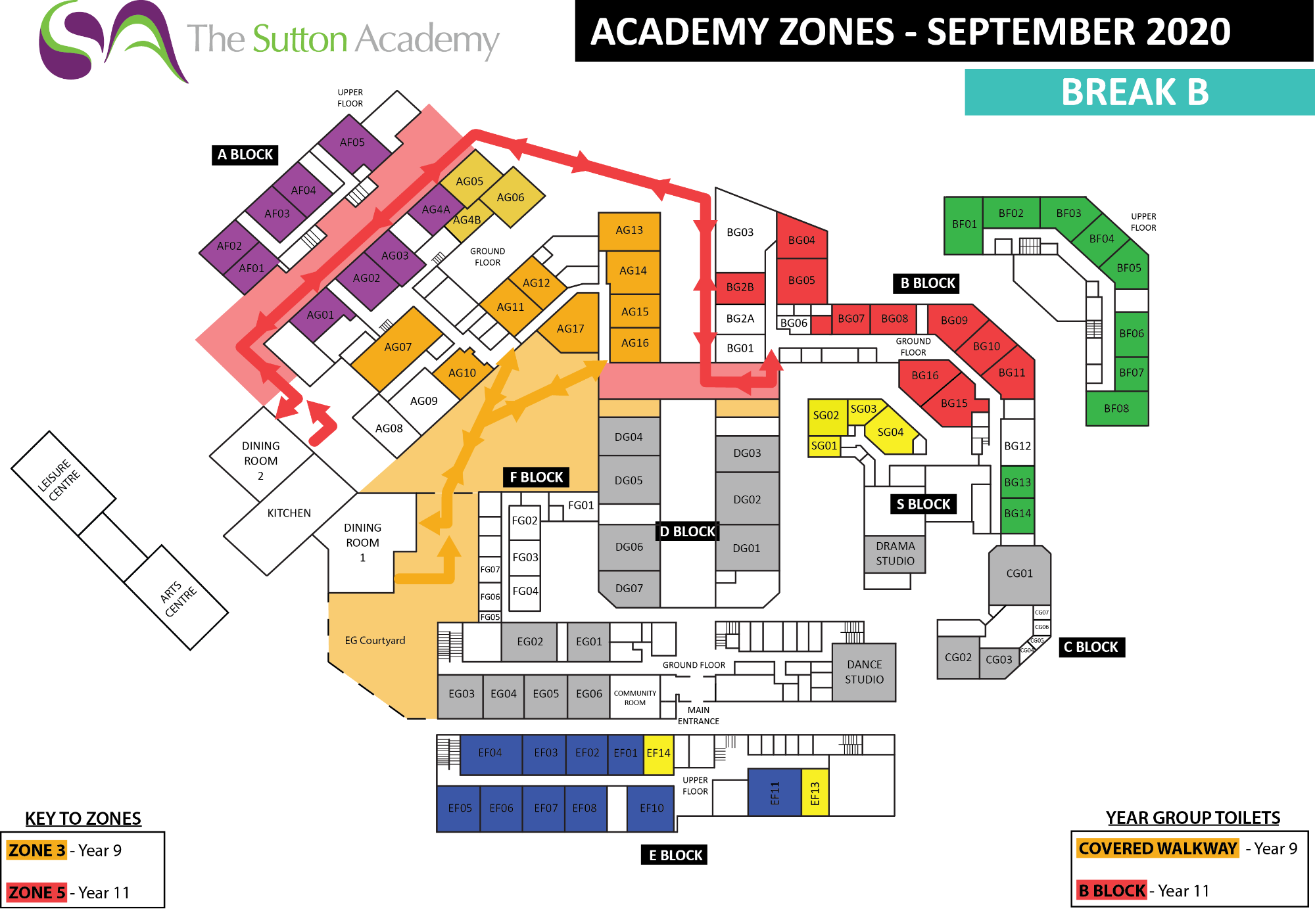 ACADEMY ZONES - STUDENT MAP FOR LUNCH